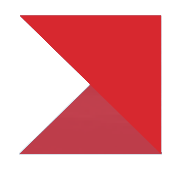 SLIDELL HOMES FOR SALE
Search All Homes For Sale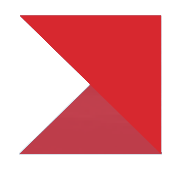 NEWEST LISTINGS IN SLIDELL
Save Thousands
Listing Your Home With 1% Lists
1 Percent Lists lets you save thousands of dollars selling your home by eliminating the older marketing strategies which are less effective and implementing cutting edge marketing for real estate and maximizing modern marketing strategies all without losing the benefit of having an ACTIVE REALTOR in your corner.
$4 MILLION+
Saved to date for our clients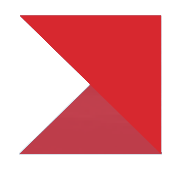 ABOUT SLIDELL
Slidell LA
Founding in 1882, Slidell is a great city of about 28,000 residents on the northeastern edge of Lake Ponchartrain with over 90,000 people living outside the city limits in the surrounding suburbs. It is the largest city in St Tammany parish with the southern edge following the shoreline of the lake and the eastern edge tracing the boundary of the state of Mississippi.
Home prices range in Slidell from in the 100,000 range up to well into the millions for lavish lakefront estates. There is a great assortment of homes to choose from in Slidell from new construction all the way to classic 100 plus year old estates.
Many of the homes for sale in Slidell were rebuilt after Hurricane Katrina, so regardless of the homes true age, the majority of the homes in Slidell have an effective age of 15 years or less.  This means newer HVAC systems, roofs, countertops and other appliances.
For empty nesters, there is an assortment of garden homes and condos in Slidell with care-free living that can be had for under 100,000 up to the mid 300,000 range or more depending on the level of customization.
For many boating enthusiasts lakefront homes will more suit their needs and Slidell has plenty of options ranging from the 300,000s to well up in the millions depending on your needs.
Homes for sale in Slidell tend to move rather quickly due to its great public school systems and affordable private school opportunities, low crime rate, and close distance to New Orleans central business district. Slidell homes have a lower days on market (DOM) than the average of most cities across the nation.
Spartans!
Presently, Spartan Dr. is booming with new construction. Workers have been busy building new units at the Spartan Trace Condominium complex. Salmen High school is right across the street from the new condo units. Only a minute down Spartan Dr. is the Mansions At Spartan Trace, another popular neighborhood in the area.
Oak Harbor Community - Boating And Golf
The Oak Harbor subdivision is a great destination for many families who move to Slidell. Oak Harbor features several mini-neighborhoods inside its borders with garden homes ranging in the mid 200's to estate homes over 1 million.
The neighborhood is built around Oak Harbor golf course as well as numerous inlets from Lake Pontchartrain that allows many residents to have a deep water boat dock in their backyard. Oak Harbor is the last interstate stop just before the twin span so quick access to New Orleans is a huge draw as well.
Eden Isles - Local Island Living
The Eden Isles subdivision is another classic neighborhood that sits on the same interstate exit as Oak Harbor and offers many affordable larger homes some of which have deep water frontage.
Older homes in Eden Isles can be had in the 200's while many of the homes that have been freshly renovated can be priced as high as 400,000 or more. Eden Isles also has a fantastic location for any commuter and is just minutes from downtown New Orleans.
Education in Slidell LA
Public and private school options as well as housing options are a huge draw for residents looking for a change of pace from the hustle and bustle of New Orleans and Metairie on the south shore of Lake Pontchartrain.
Slidell's public schools are very highly rated and their private schools are often half the price or less than the premier New Orleans and Metairie private schools which equates to a huge financial boost for many families.
Slidell Fine Dining
Families relocating to the north shore in Slidell will get the best of both worlds with their own outdoor malls, tons of modern shopping from boutique stores and chain department options, numerous dining options, as well as tons of entertainment for the whole family. It is this opportunity to have your big city amenities with a small town atmosphere that allows many to have their cake and eat it too.