About 1 Percent Lists Legacy
Now Serving St. Bernard Parish and The Westbank of New Orleans! 1 Percent Lists Legacy is excited to serve the public in the communities that we call home! We offer full service support with a value proposition like no other that puts more of your hard earned equity back where it belongs….In your pocket! We are 1 Percent Lists Legacy.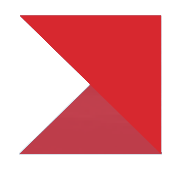 MEET THE 1 PERCENT LISTS LEGACY
TEAM OF REALTORS
Originally from Hattiesburg MS, Trey has been serving the Greater New Orleans market for over 12 years. His sincere nature and ability to relate with a wide variety of people from all walks of life, makes him extremely approachable as a Realtor. His inquisitive nature makes him very receptive to new trends, plus gives him a keen eye for detail. Starting as a buyers agent on a high volume Mega Team within a boutique brokerage, Trey quickly earned the position of Listing Specialist, managing hundreds of listings at a time, earning him multiple Platinum Sales Awards and achieving Multimillion dollar production levels. However, several hundred transactions later, it was time for a change!
We love helping people. Especially in real estate. So when the opportunity came along to work with 1 Percent Lists, and open our own brokerage, we jumped at it. We are now able to provide real value to people's lives by offering a full service real estate experience, for less. It's really that simple, and we couldn't be happier. Now we get to spend more time actually helping our clients and working with them, rather than selling them elaborate fabrications as to why they should pay inflated commissions. Life gets simpler when you do what's right. 1 Percent Lists Legacy is just that in our eyes, it's doing what's right for the client. That's the legacy we choose to leave. A legacy of honesty, integrity, and above all, providing amazing value to our clients and the communities we call home.
Trey shares his passion with all he meets. Besides saving clients thousands, Trey enjoys spending time with his son, visiting with friends and family, playing golf, cooking, fishing, music, and traveling.
Born and raised on the Westbank, Matt has a long standing connection to New Orleans and the surrounding areas. His interest in Real Estate began with an investment mindset. After looking into investment opportunities it made more sense to become a licensed realtor, where he quickly found a passion for all things related to the industry. Thriving in this new found passion, he went on to become a top producing buyers agent on a Mega Team within an established boutique brokerage. Multiple Platinum, and Diamond award winner, Matt quickly soared into the top ranks of Multimillion dollar producers, year after year. After seeing that he had reached his ceiling within the Team, it was time for a change!
After Meeting the founder of 1 Percent Lists, hearing the Value Proposition, and realizing that this is the wave of the future. I wanted in, because I knew in my heart it was the right decision. Not only for me, but for my clients and my community. We now have the ability to make a difference in the market, by doing the right thing. And that's a legacy I can stand behind!
Representing Greater New Orleans area buyers, sellers, and investors, Angel's enthusiastic, can-do attitude and caring nature is ideal for identifying each client's desires and skillfully guiding them to fulfill their real estate goals. She understands that a home is generally the largest purchase a person makes in their lifetime and takes the task seriously. Angel has been passionate about real estate since her earliest years. Studying real estate and real estate investing for years before finally realizing this is what she was meant to do. Angel's clients rave about her and consistently refer their friends and family to her and many have completed multiple transactions with her. Angel has lived in several other states, including Virginia, Nevada, and Hawaii. However, she is a native of New Orleans who understands and appreciates the many unique benefits of living in The Crescent City. With its unmatched culture, and amazing food! Angel has knowledge in all aspects of the real estate process with her start in the administrative field preceding her success in selling real estate.
The South is my Family and I am forever grateful to call this Home which was my number one reason for becoming a Full Time Real Estate Agent. My goal is not only to find you a place to call HOME but to one day call it Family as well.
As a Realtor, I am three D's : Dedicated, Determined, and Devoted! I will not give up on getting my client the home they dream of having & Will make sure at the end of our journey they are beyond happy and joyful about the entire process of Selling/Buying.
I look forward to gaining your business whether you're buying or selling. As I always say, Happiness is Key & Everyone needs a set at the end of a Transaction. My Priority as your Agent!
John Landry has made it his personal goal in business to offer as much value to his clients. A majority of his career has been dedicated to providing superb customer service by adding his personal style to the business. He has managed over the customer service departments at some of the most top-notch retailers. Eventually John decided to take his chance working in the service industry of New Orleans. After a decade of working downtown and meeting hundreds of thousands of people, locals and tourists, John decided it was time for a change of pace.
John met his wife Nicole while they were both attending college for Visual Communications. A few short years later, they had their first daughter. Now just 8 years after meeting, they have two daughters, two dogs, and are planning to add more to the family. With such a strong background in customer service, John decided it was best to dive into a new career, Real Estate! He found that the amount of value that he could offer to the market from just being REAL with people was exactly what he was looking for. John worried about where he would choose to work with when it came to choosing a brokerage. The options were unlimited and he knew that it would take a great deal of work to pursue them all. With that, he had one question, "Which brokerage is going to help me offer the best VALUE to my clients?" It wasn't long before he realized that the company that would help him strive for excellence while offering the best experience to his clients was none other than 1 Percent Lists! John has two goals in real estate. One: To offer the most value to his clients and team. The second goal is more of a motto:
"Keeping the 'REAL' in Realtor!"
Born and raised a small town girl who ventured off to experience the world, I can truly say there's no other place I'd rather be than home!
I grew up in da parish and stayed local while furthering my education by earning my Bachelor of Science degree in Accounting and then obtaining my Masters of Business Administration. I worked as an Accountant for most of my career before getting the opportunity to travel the world as a flight attendant where I've been fortunate enough to obtain an abundance of worldly experiences!
However, there really is no place like being home! My passion is here! I sincerely enjoy helping people in their pursuit of happiness. I wear my heart on my sleeve and can accomplish anything I put my mind to! When it comes to real estate, my priority is helping you and your loved ones find the perfect set of keys to unlock the doors to your next happy place to call home sweet home!
Born and raised in Marrero, LA. Randall worked in hospitality sales for years in downtown New Orleans before making the switch to the Real Estate industry. Randalls interest in Real Estate began after he bought his first home. He began studying the industry for years, and started to look into investment opportunities. He then realized this was his passion, and jumped in head first into the pool that is Real Estate. Thriving in this new found passion, he went on to become a top producing agent within an boutique brokerage. In 2022 he recieved Top 500 agent recognition, and closed 6 million in deals. Even after a great year in 2022 he felt that there was just something missing.
After meeting with the brokers of 1 Percent Lists Legacy, hearing the Value Proposition, and realizing that this is the wave of the future. I wanted in, because I knew in my heart it was the right decision. When I use to introduce myself and my brokerage, people's response was always "Who?". Now when I say 1 Percent their eyes open up and they want to hear more. Gone are the days when you have to pay 6% to sell your house. I am ready to help save all of my clients money, and build lasting relationships along the way.
Hi, I am Cathy Nunez. I was born and raised in St Bernard Parish, New Orleans most historic neighbor! I'm proud to be an Islenos descendant which is my Hispanic heritage. I come from a long line of entrepreneurs. Working with the public is quite natural to me. I haven't met a stranger yet! I've been a Realtor for well over 5 years now. And I must say that this is one of the most rewarding jobs I've ever had! Home ownership is life-changing! Yet so many shy away from it due to fear or intimidation. This should not be! I take my clients step-by-step all the way to Act of Sale! I can help you, too!
I have extensive, successful experience with investors, from first-time flippers to seasoned pros! New construction? I've done that, too! So, whether you're a first-time home buyer, seller, builder, or investor; whether you're on the Northshore, Southshore, Eastbank, or Westbank, I can help you achieve your goals!
At 1 Percent Lists, we List Homes for Less, while still providing all the benefits of a full-service brokerage! We will do all the paperwork, facilitate the entire process, use professional photographers, superior marketing and even provide personal attention! By listing your home with me, I can reach so many more qualified buyers than you ever could alone. And with our discount prices, there's no reason to even try to list your home yourself! So, call, text or email me today!