DISCOUNT
REAL ESTATE
BROKERS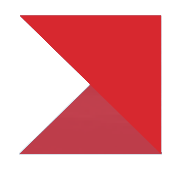 SELECT YOUR HOMES VALUE ON THE SLIDER
to find out how much you save! ... compared to 6%
On average our clients pay 1% for one of our full-service Brokers and 2.5% to the buying brokerage.
If Your Home Is Worth $150,000
You Save $3,750
SELLING YOUR HOME
Sell Your Home For Less
As your Full Service Discount Real Estate Brokerage we handle your entire transaction that means all paperwork, negotiations, appraisals, inspections, managing showings, sign in the yard, and MLS lockbox on the door. We do it ALL for only 1% !
BUYING A HOME
Search Homes For Sale in Multiple Markets
Finding and purchasing a home that will meet your needs is a significant and often stressful time. Our goal is to make this transition as smooth as possible. We are experts in the area, and once we learn what it is that you're looking for, finding your dream home is simple.
Save Thousands
Listing Your Home With 1% Lists
1 Percent Lists lets you save thousands of dollars selling your home by eliminating the older marketing strategies which are less effective and implementing cutting edge marketing for real estate and maximizing modern marketing strategies all without losing the benefit of having an ACTIVE REALTOR in your corner.
$4 MILLION+
Saved to date for our clients
Chalmette Median Sold Price $245,000
Chalmette Median Home Value $155,300
Chalmette Median Rent $961
Rent - 40% Own - 60%
Chalmette Median Household Income $47,337
Chalmette Median Sold Price Compared To Nearby Cities
Meraux $265,000
Arabi $319,000
New Orleans $354,000
Population 22,000
About Chalmette
Chalmette, Louisiana is the parish seat for St. Bernard Parish. Chalmette is located east of New Orleans and south of Arabi. Louis Xavier Martin de Lino de Chalmette was the first to establish this area. He was a plantation owner who lived between 1720 and 1755.
Chalmette can be found along the Mississippi River at an elevation of 3ft. The CDP covers 7.9 miles in total, with 7.3 miles of land and 0.6 miles of water. According to the United States Census Bureau.
Chalmette and Katrina
A storm surge flooded Chalmette on August 29, 2005, during Hurricane Katrina. The waters rose to 15 feet in some areas, and the town was decimated. Although most of the people had evacuated before the hurricane hit, there were still significant losses of life.
Many of the damaged buildings were destroyed by the storm. The water was polluted with toxic chemicals from the local oil refineries, which posed a health risk.
The parish headquarters was transformed into a Federal Emergency Management Agency trailer site for workers involved in rebuilding. These same parish workers were still working around the clock to restore the community even a year after the storm. Murphy Oil, which had an enormous oil tank swept away by the flood, was operational again in November. Other businesses were also located around the intersections of Paris Road, and St. Bernard Highway. Residents could still access their homes through daylight hours, even though they were destroyed.
Enjoying the sights
The tranquil sights and rich history of the Chalmette Battlefield National Cemetery will give you a feeling that you won't get America's past at other places. This landmark and location are unique to this area and its proximity to water, which helped secure America's maritime rights. The Beauregard House is a stunning architectural landmark that houses the museum and visitor center. You will want to spend some time exploring the halls and taking in the detail of this Louisiana plantation house.
These sights can be accessed by car, or you can take a cruise, including a Creole lunch and a guided tour on the Creole Queen. If Chalmette does not have enough history, you can take a walking tour through New Orleans to experience a different kind of history. It will make you both spooked as well as amused. The famous Louisiana destination wouldn't be Louisiana without its delicious local cuisine. You'll be able to enjoy the rich history of Chalmette and its vibrant culture.
New Orleans was a multi-cultural, complex city that spanned many socio-economic strata. It has also had its fair share of education, crime, and economic health problems. The city also exudes a unique cross-cultural charm, making it a popular tourist destination and a home to many who enjoy its unique entertainment profile and Southern grace.
Beauregard House
The Beauregard House, which had been used as a plantation house until its renovation by Parks Services, has been transformed into a museum and visitor centre for the battlefield. The Louisiana plantation-style structure of this beautiful piece was a highlight. You can see the restoration details as you walk through the museum and visitor centre.
The Battle of New Orleans took place at Chalmette on January 8, 1815. Major General Sir Edward Pakenham led the British Army, while Brevet Major General Andrew Jackson led the United States Army..